Glassy, dagger shaped drop earings hung on copper coloured ear wires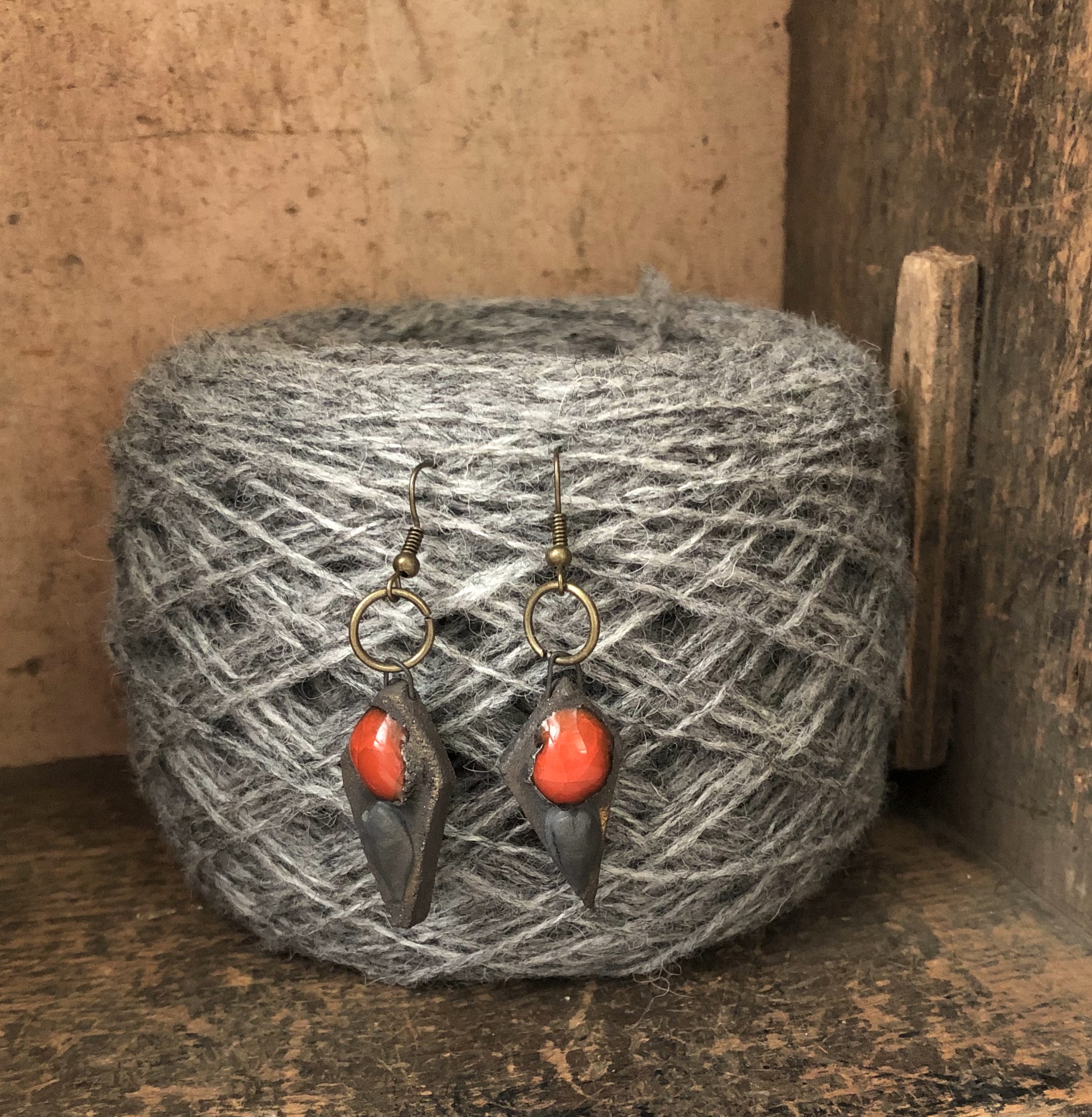 Glassy, dagger shaped drop earings hung on copper coloured ear wires
This fun pair of Black Glassy Dagger Dropper earrings will make an ideal gift, or something special just for you!
The earrings consists of hand formed little daggers in smooth black stoneware, which have been high fired. Then, fired again with the addition of crystal beads and nuggets of solid bronze clay. Finally, they are wire brushed to produce a rustic finish.
Each ear charm measures 25mm long.
The ear wires are made from a copper coloured metal.
Your earrings will come gift wrapped.
sale
Unprotected copper will tarnish, so to keep your copper ear hooks looking shiny and beautiful, they should be kept in an air tight container whilst not being worn.
The ear wires can be polished using Pro Polishing Pads, or similar. The pads will bring the ear wires back to a lovely shine. They will also removed dirt and tarnish, which can be used many times until the pad is completely worn.