Bohemian inspired red, yellow, pink and brown flower shaped enamelled copper charms which are hung on hand crafted copper ear wires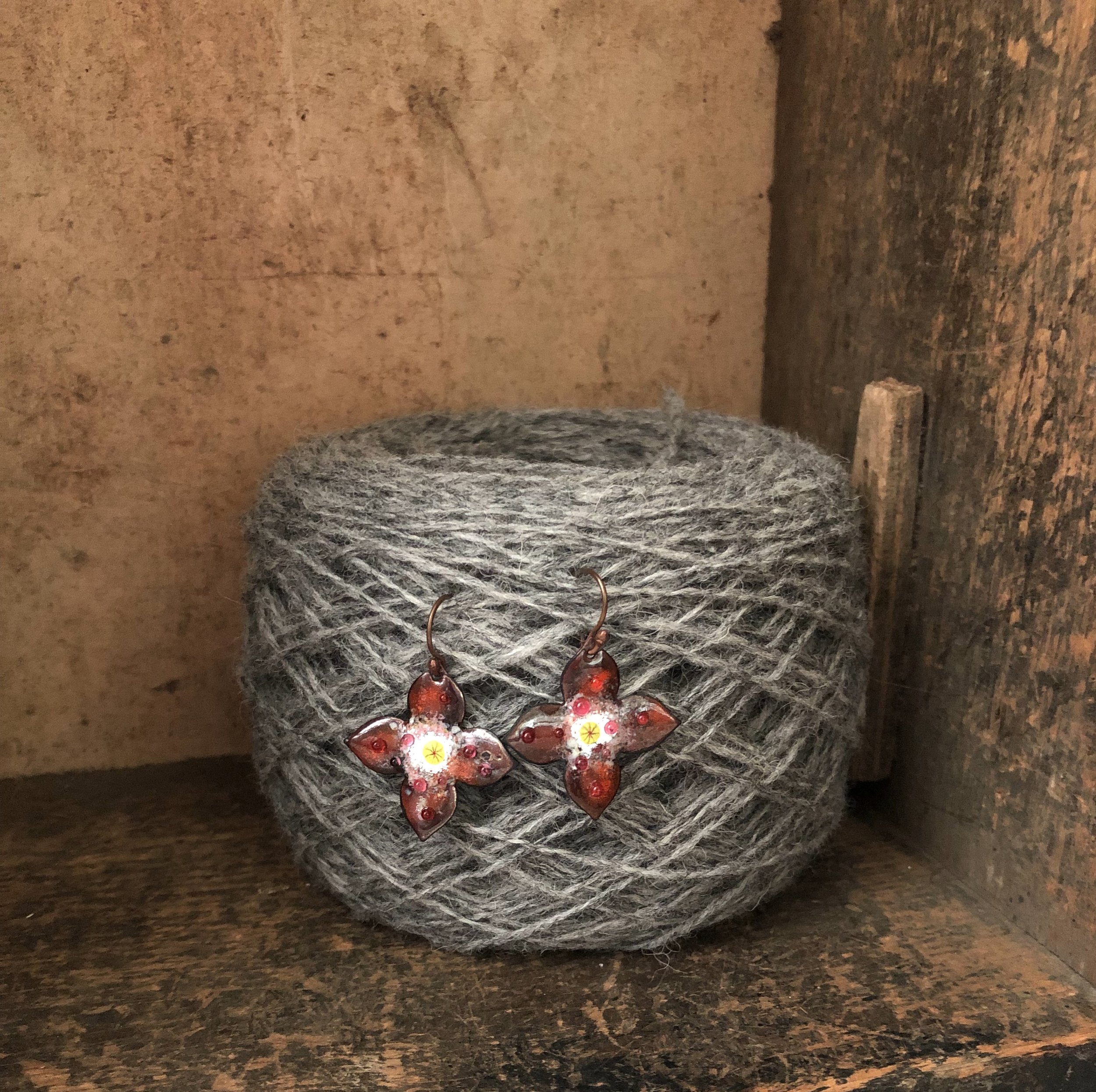 Bohemian inspired red, yellow, pink and brown flower shaped enamelled copper charms which are hung on hand crafted copper ear wires
A gorgeous pair of rustic and Bohemian styled red, yellow, pink and brown glazed enamelled flower shaped copper earrings. These magical and very pretty earrings will make an ideal gift, or something special just for you!
The lightweight flower charms are glazed in red, yellow, pink and brown and feature a very pretty, central pattern and a number of small glass pearl drops producing a striking iridescent effect. The reverse is enamelled in black.
Each flower shaped charm measures approximately 2cm in diameter.
The ear wires are made from bare copper, which has been torch fired, then gently hammered to strengthen. The wires are then tumble polished with an antique patina applied and polished again by hand enabling the rich copper tones to show through.
Each hook measures approximately 18mm from top to bottom.

Your earrings will come gift wrapped.
sale
Unprotected copper will tarnish, so to keep your copper ear hooks looking shiny and beautiful, they should be kept in an air tight container whilst not being worn.
The ear wires can be polished using Pro Polishing Pads, or similar. The pads will bring the ear wires back to a lovely shine. They will also removed dirt and tarnish, which can be used many times until the pad is completely worn.