Shetland - The Grass is Greener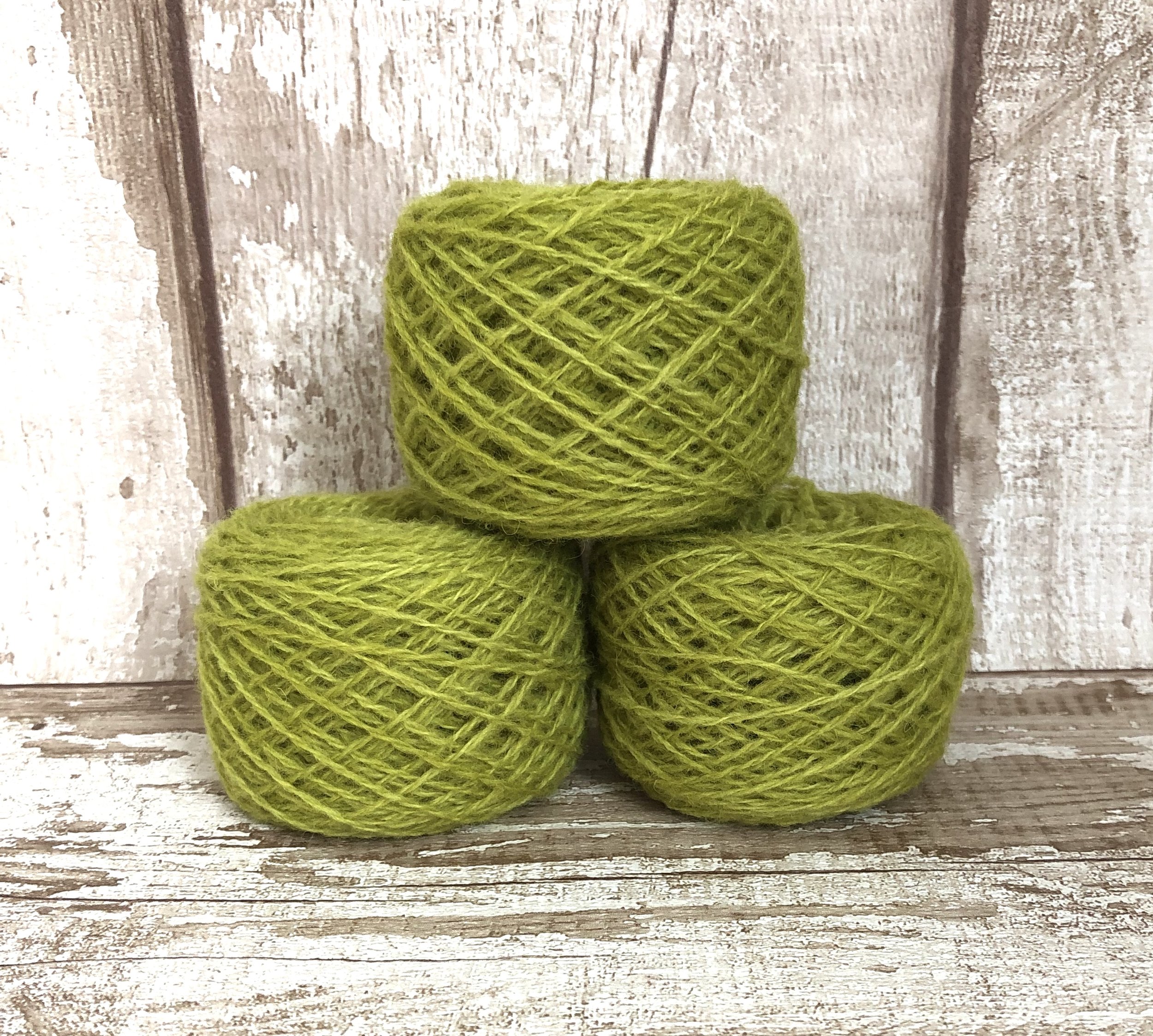 Shetland - The Grass is Greener
***All yarn is dyed to order***
Simply select weight and purchase option and I will dye your yarn!
100% Pure Shetland Wool
Woollen Spun
Knits as 4ply
87.8m/96y*
20g/0.71oz
——————————-
219.5m/240y*
55g/1.94oz
Please allow 2 weeks for your yarn to be dyed, dried, wound, labelled and ready to ship. At which point I will send you an email to advise your yarn is on its way!
——————————

Suggested Needle Size : range: 2.5mm - 3.25mm
Tension - 10cm 30sts 32rows on 3.25mm Needles
Care: Handwash in luke warm water using a wool wash such as Eucalan, or a similar no rinse solution. Gently squeeze out excess water in a towel and lay flat to air dry.
*All measurements are approximate.
I source my Shetland yarn direct from the Shetland Islands where the sheep are raised, the wool prepared and finally spun, all in one place!
The yarn is woollen spun as against worsted. Woolen spun yarn is lofty, meaning that air is trapped within the fibres making it feel warm and springy! Additionally, woolen spun yarn means that the fibres have been carded so that they overlap each other back and forth, effectively creating a crossover. My wonderful supplier firmly believes that woollen spinning ensures a softer yarn.
Shetland yarn is, of course, ideal for fairisle knitting. This is because the sticky fibres meld together whilst creating that wonderful knitted colour work that we all love. Sticky fibres also help with steeking!